The 2020 CD Show App
---
Our app is your gateway to all of our Show's exhibitors, attendees, speakers, events, floor plans, social media, and so much more. Also:

• Create a personal agenda beyond Show-scheduled events
• Use the matchmaking tool, to connect with exhibitors who can assist you with your purchasing needs.
• DOWNLOAD BEFORE THE SHOW to access our entire schedule and to receive special app-only alerts leading up to the event!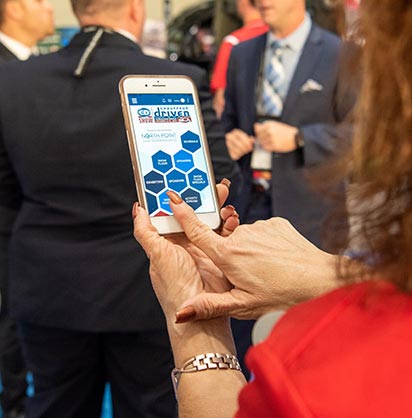 DIGITAL PASSPORT
The Show Floor Has Been Gamified!
The More Exhibitors You Visit, the More Points You Earn.
The Attendee With the Most Points Wins!!!
Look for and Scan Exhibitor Displayed QR Codes | You Can Only Play Through the Show App
RULES FOR THE APP
• Participants must go to exhibit booths and scan QR codes inside the CD/NLA App
• To earn points, you must visit as many participating exhibitors as you can,
find their QR Codes, scan, and earn points!
In case of a tie, a winner will be selected randomly
Winner must be present on the show floor on Wednesday to officially win the prize.
No Printed Program • Your Only Key to the Show